Toll Free: 1800 425 000999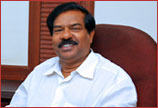 Components & Devices was established in 1974 by Mr.K.J.George, with the vision to provide quality components, instruments and accessories to the electronic industry and the service sector. It soon established itself as the pro-active epicenter for the electronic component trade in South India. It relentlessly strived to deliver the latest and most innovative products and upgrades from far and near. The remarkable perseverance and skill in its pursuit to locate the origin of products worldwide enabled it to ensure attractive and excellent bargains to the consumer.
Mr.George has always been at the helm, championing the cause of the electronic trade and was the guiding force in creating KELTRA & KETIA. He is presently the Chief patron of the Cochin Electronic Association. He is also the founder president of Leadership Forum.
Mr. George diversified into housing, hotels, digital imaging and distribution. In all these varied fields, the achievements have been distinguished and have delivered acclaimed & dignified performance.
It's with great pride that we are now unveiling an array of value for money home & kitchen appliances under our very own registered brand "NEXES", which is backed by excellent and timely after sales service. These products are the end result of high quality inputs, synergized production systems and rigorous quality controls. NEXES is powered by a vibrant and highly inspired team who are committed to bring the most innovative products that are bound to make a difference.

To create a brand that is synonymous with fair-trade, quality and substance. To make available technologically advanced products that are useful and beneficial to the end customer at affordable prices. To be recognized as an innovative and passionate enterprise that works relentlessly towards customer delight.

To create sustainable relationship with our channels and customers by offering value for money products and providing excellent and unparralled after sales service. To continuously innovate and introduce products and upgrades to enhance market demand .
© 2009 nexes.in All rights reserved.